We are a company that builds on a long-standing family tradition of hand-woven sheep wool products. We make carpets, covers and cushions from natural uncoloured sheep wool on hand looms. Our products are manufactured using a unique technology, each product is unique and is always made to order according to the customer's wishes.
History of the Company or How Everything Started
In the 1920s, the Červinka family founded Persia, a company that was engaged in the production of hand-woven carpets. The company became very successful in the 1930s and survived the 2nd World War without any harm. After the war, the company had more than 300 employees.
In 1948, the company was nationalised, but fortunately, the Červinka family managed to save several looms. These were then used by the newly established undertaking, the ÚLUV (Centre of People's Arts Production).
Then, in 1979, traditional hand-made carpets were combined with the name of the Záboj family. In that year, my mum, Zdeňka Zábojová, joined the ÚLUV company. She made carpets on old wooden manual looms. The company was involved in the manual production of various products throughout the country. The products were sold in stores called Krásná jizba.
In 1992, ÚLUV ceased to exist and my parents decided to continue the carpet production by themselves. The original manual looms were not available, so my dad constructed them by himself and, despite the many obstacles they had to overcome, they managed to maintain the production of hand-woven sheep wool carpets.
When the Červinka family founded the Persia company in the 20th century, they probably had no idea that the production of hand-woven carpets would continue even after 100 years. Even though they are now connected with the Záboj family. First, Mrs. Zdeňka Zábojová devoted herself to manual weaving for 40 years. She retired in 2019 and her daughter Blanka took over the traditional production.
Our Products
We produce wool carpets, bed covers, cushions and headrests (you can find our products here).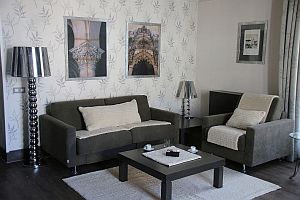 Why Wool?
We should not take wool for granted; it is actually a complex miracle of nature. It is due to wool that sheep can survive adverse natural conditions. Part of the good rearing of animals is shearing that does not harm the sheep. On the contrary, it allows the growth of a healthy sheep fleece.
Sheep wool products offer many advantages.
The wool fibre can be compared to a spring, it has the ability to stretch and compress and return to its original state. Thanks to this property, a wool carpet is flexible and resists flattening.
Wool has the ability to regulate air humidity. It absorbs moisture and in turn releases it without its properties being affected.
Wool acts as a filter because it absorbs many organic compounds.
Wool is covered with an outer protective membrane, so it is more resistant to stains and can be cleaned easily.
Wool products are a luxury accessory of the interior, they create a pleasant environment and have a very long service life.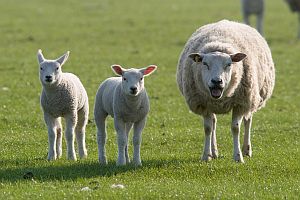 Production
Natural, uncoloured materials are used for the production, namely cotton, which forms the weft of the warp, and sheep wool, which forms the piles of carpets. We do not use a simple loom for production, our manual looms feature more complex technology. Unlike conventional single warp linen looms, our weaving looms have a complex warp that allows the cotton warp to be firmly linked to woollen pile. This makes our products very tough.
Once the carpet is made and sufficiently woven in, in order to be cut off, further modifications are undertaken. It is necessary to trim the carpet and finish the edges so that the weave is strong enough. Carpets and covers are finished with either fringe tassels or smooth fringeless stitching.
We manufacture the products on manual looms in two widths, 50 cm and 100 cm. The length of carpets is arbitrary and depends on the customer's wishes. We also make large-format carpets, which are made by manual sewing together of carpets with a width of 100 cm.
I believe and hope that you will always enjoy our products. Blanka Šestáková, nee Zábojová.
More information about our products and how to proceed with the order can be found in Products.
More information about Zabojova s.r.o. can be found in Contacts.